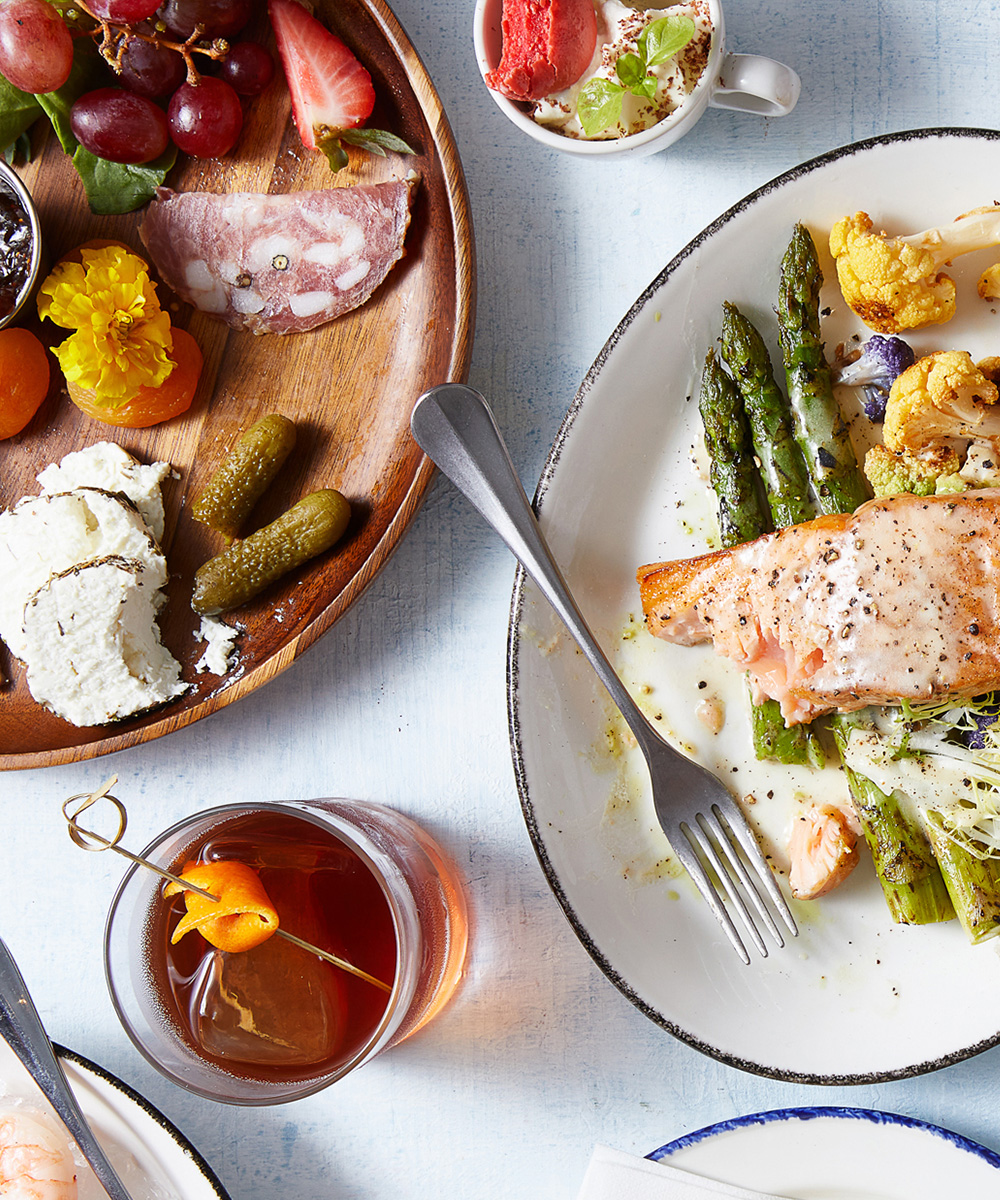 About us
The spirit of a Parisian Brasserie in a versatile gathering place
Located at The Music Center on Grand Avenue below the Dorothy Chandler Pavilion, Kendall's Brasserie offers French cuisine with a California-flare. Beloved French dishes are energized with local ingredients and a touch of "je ne sais quoi" in a modern, artful environment.
From our Porte Bleue, to stunning murals that adorn our walls, to our passionate team members, and the delicious food on your plate, we are telling the story of a classic French Brasserie – done the Kendall's way.
As we redeveloped and redesigned our restaurant, we created a menu that balanced classic French styles of cooking with a focus on locally sourced, seasonal dishes, and an environment that is joyful, expressive, and welcoming to all of our guests.
We took inspiration from mid-century French art and the iconic blues of France. Whether it is Henri Matisse's "Blue Nudes" artwork, fields of regal blue irises, or a fine French blue shirt, the courtship between country and color could not be overlooked.
With the inspiration of our iconic Kendall's Blue paving the way, we brought in native Angeleno and muralist, Adrian Kay Wong, to further reimagine the space. Bold brush strokes complement crisp lines of brightly colored, strong shapes, reminiscent of mid-century French art.
To honor Kendall's history and location, Adrian hid a number of noteworthy icons in his piece. Take a close look and you will find the chandeliers from Stern Grand Hall in the Dorothy Chandler Pavilion, drawn curtains from the Ahmanson theatre, the pavement pattern from Jerry Moss Plaza, the wavy trim on Dorothy Chandler's iconic opening night dress, or The Music Center logo.
Let us bring our little slice of France to your table. Linger, lounge, and celebrate.
Our Porte Bleue is waiting for you.
Top